"Banksy." Silkscreen on New York City Bike Map.
$

60.00 On Sale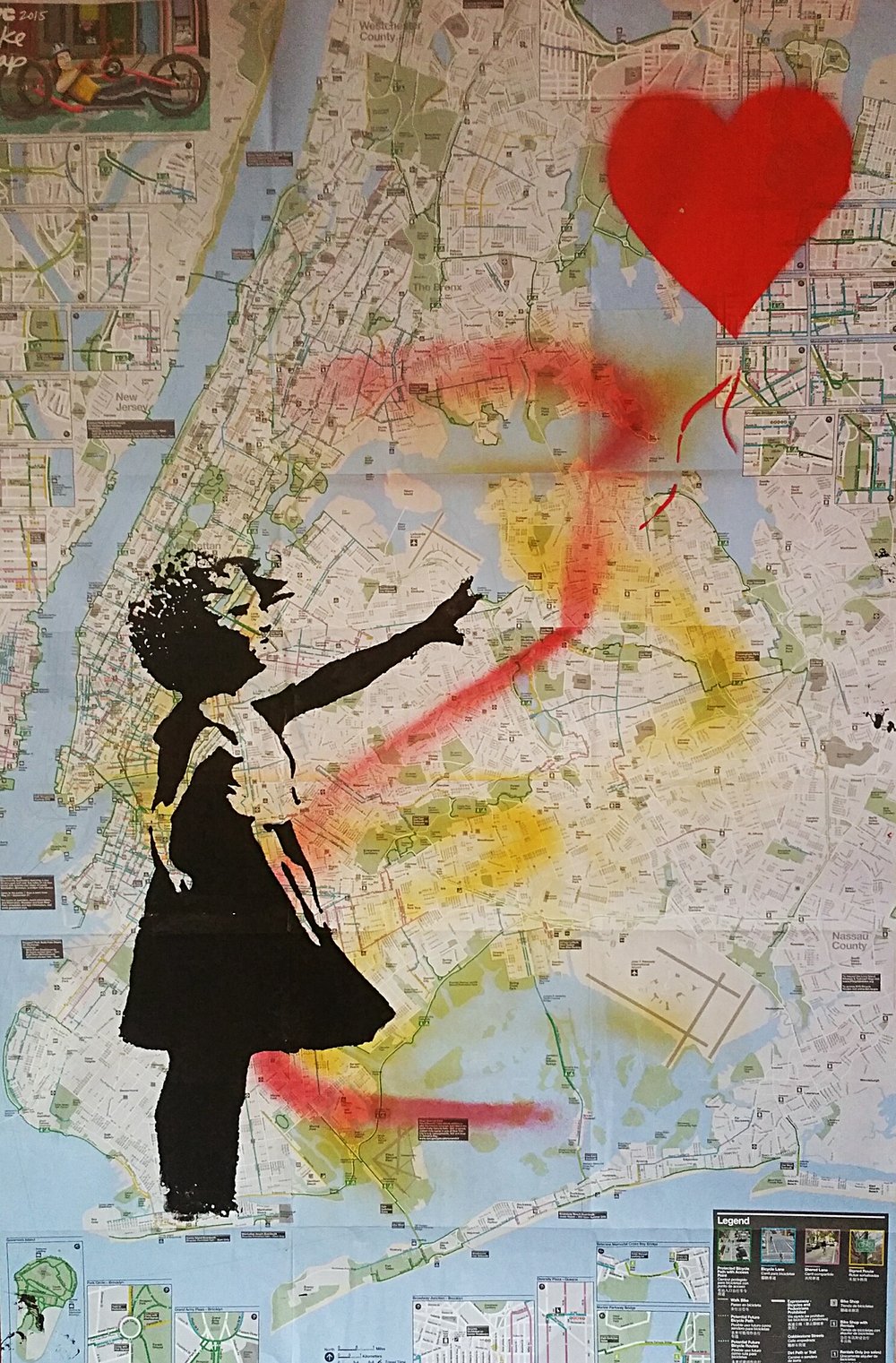 This is one of my personal favorite pieces. Its a hand made reproduction of Banksy's "The Girl". Originally installed in London.
MEDIUM:
Acrylic, multiple Silk screens, spray paint.
SIZE:
Available on
Real, Dated, NYC Subway Map: 24 by 32 inches
Real, Dated, NYC Bike Map: 24 by 36 inches
Stretched Canvas:
Raw Canvas: You can pick any size in a private email!
All sizes are standart, so it makes it incredibly easy to find a frame if you decide on it.
CONDITION:
We value your business and intend to have you coming back for more! We understand the concerns of buying online and want to ensure you that in buying from us you will enjoy great deals, amazing products, the fastest shipping, and personal professional service. Email us with any questions or concerns. We are always here to help.
Shipment:
All items are shipped with care. Maps are shipped rolled up in a hard tube.
It takes about 2 weeks to receive your item, depending on the location.
Free Shipment All Over The World!!!
Share